This little beauty opened its first bloom a few days ago. I don't know if this is the normal bloom time for this variety, the hybrid Polemonium 'Bressingham Purple', as it's a new purchase and was already in bud when I bought it. It's probably not too far off, as my FIL's Polemonium reptans is also starting to flower.

In my previous garden I had a flourishing plant of P. caeruleum which I had started from seed (not hard to do) which really delighted me with its beautiful flower colour, long bloom time and decorative leaves. So it was hard to resist this cultivar when I spotted it on the perennial shelves.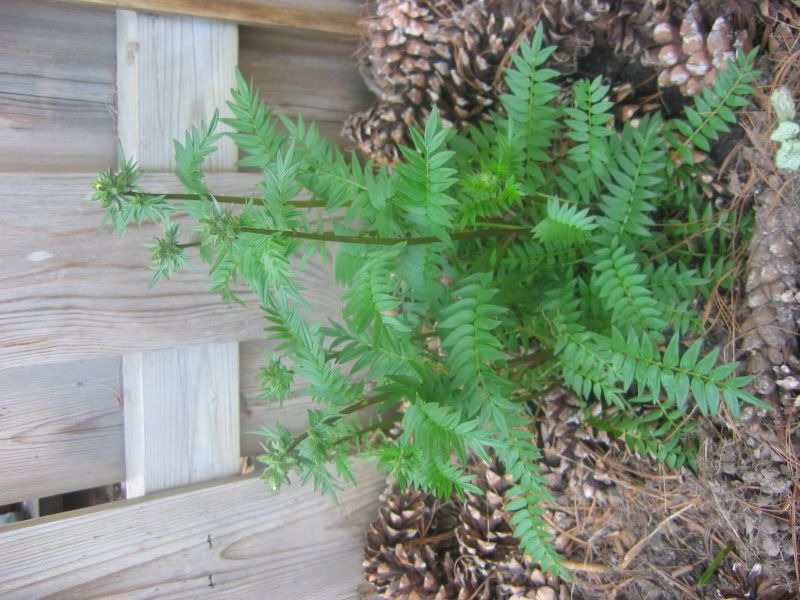 I have it planted in dappled shade where it will get midday sun. Jacob's ladders in general prefer part to full sun, although in warmer climates somewhat shadier is better. It's also important that it be in a damp, woodland type soil. This is not one to plant with your cacti.

The colour of the stems doesn't show up very well in this slightly older photo; they are actually dark to the point of being almost burgundy. I am also impressed with the number of flowering stems on what is probably just a second-year plant.

What have your experiences with Jacob's ladder been?