Orange Kordana bloom close up. The orange is most vivid when the flower is fresh and then fades to a more reddish colour.




The lacy bloom of the fennel plant, beloved by bees and other pollinators.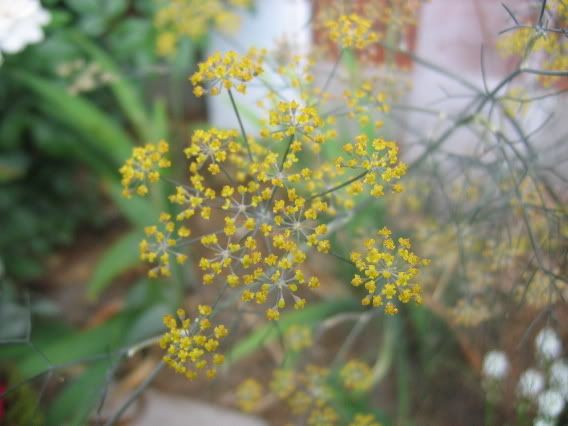 Datura blossoms open in the evening and last until the sun hits them. This one, shown in the late morning, is curling up and will soon wilt as the sun hits it.




Late summer colour. That coleus has been a lifesaver!




Previous post on the topic of Orange Kordana mini roses, Purple fennel, Datura, Coleus

Technorati tags: Roses, Fennel, Datura, Coleus