Being the Perennial Plant of the Year isn't always a guarantee of a marvellous plant. Once you take into account different growing conditions and different tastes, one man's fish is another man's poison. Lists of favourite and least-favourite plants on gardening forums often contain the same names. "Goldsturm is lavish in its bloom when the garden is winding down." "It self-seeds all over the place. I hate it." "Russian sage is a beautiful ethereal plant." "It flops and looks bedraggled."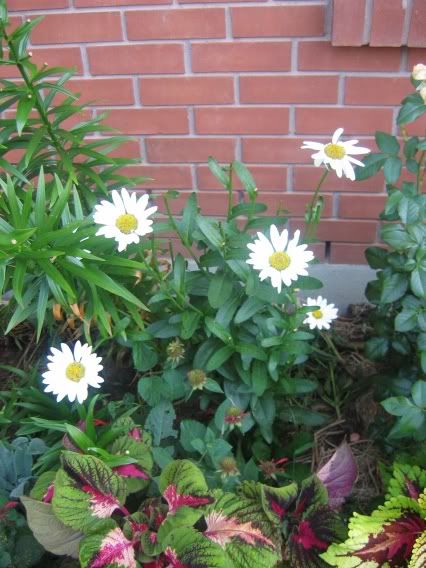 So even if Leucanthemum 'Becky' was the Perennial Plant of the Year for 2003, I wasn't prepared to jump on the bandwagon. But after hearing a lot of rave reviews on gardening forums, I decided that adding Becky to my garden was a bit of a no-brainer and I bought a plant in June. Within a week or two it was blooming. It's tuckering out now, but it's been a good run. Non-stop bloom for a good seven weeks is awfully hard to beat.

The plant had a single stem when I bought it, but new growth at the base took little time in appearing. The flowers you see in the picture all come from the single flowering stalk (and they're just the tail end - there were more before), so next year's show should be quite spectacular. Unlike oxeye daisies, which spread by rhizomes and can be a bit invasive, Shasta daisies like Becky are clumpers. My only concern is that the heavy soil of Ottawa might be a bit hard on it in the spring, but seeing as it's planted fairly far back in the bed where it's drier, I'm quite optimistic that it will overwinter just fine.

Earwigs have been rather fond of the pollen, but damage to the petals has been minimal. I have seen no other signs of disease or pest damage. After a first season in the garden, I am very pleased with Becky's performance. Let's see how it does over winter and spring, which is always the acid test in a northern climate.

Here's Becky with her friend Brunello in June.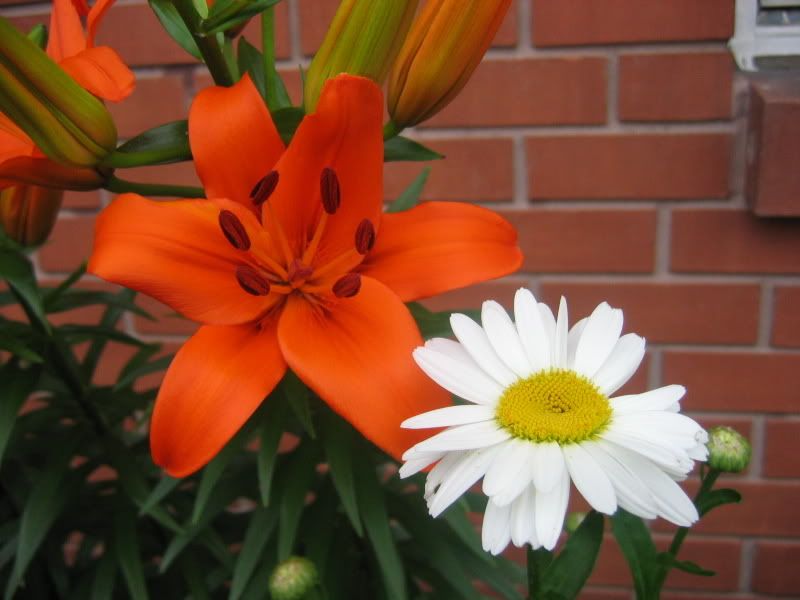 Technorati tag: Daisies