And so are most of the plants in my garden, amazingly enough.

I owe everybody an apology for not posting earlier. I took on the added task of writing a novel (over 81,000 words at this point) and it overloaded my circuits. Blogging was the main victim. But I am still here, I've reactivated my email account, and I thought I'd start this year off with some of the early bloomers in my garden. I doubt if I'll be checking in daily, but I will make an effort to do better.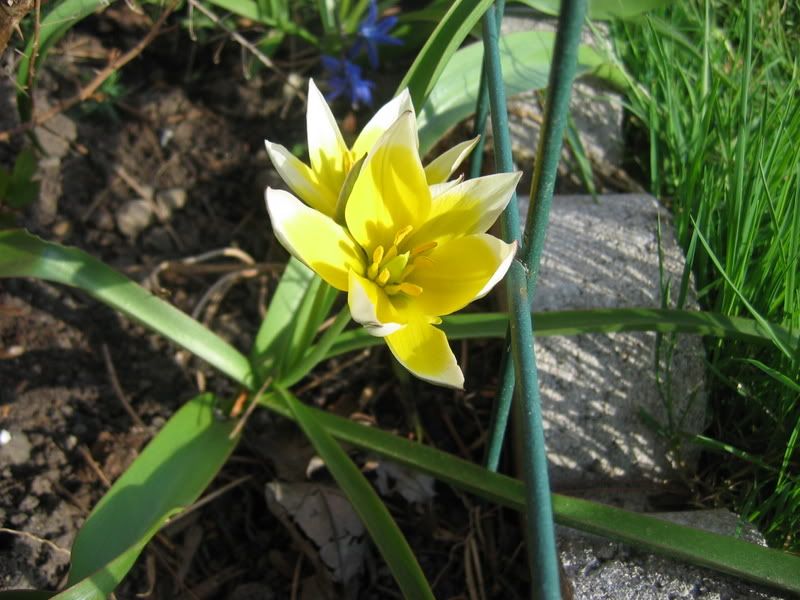 Dasystemon tarda is a charming botanical tulip that seems to interest squirrels less than the showier varieties. It's supposed to come back year after year and spread itself around a bit too.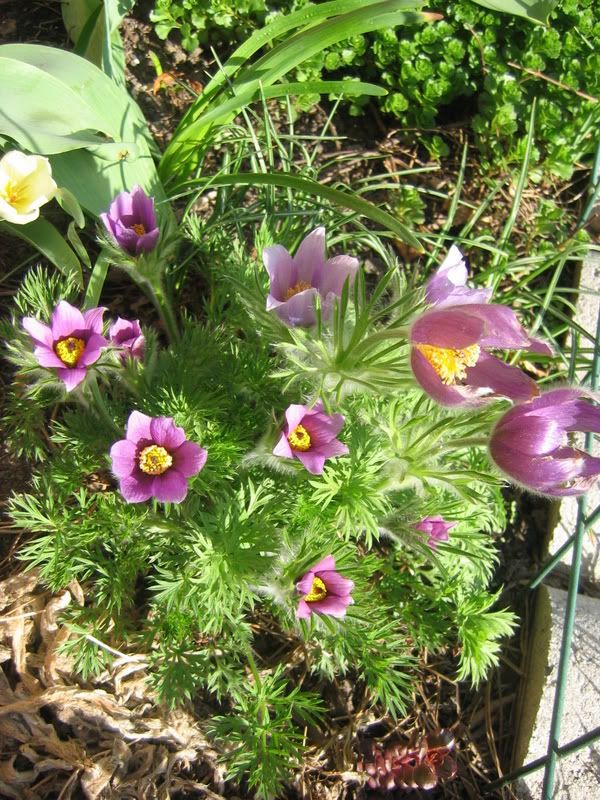 My Pasque flowers have responded very happily to the better treatment they got last year by flowering profusely and prompting at least one neighbour to beg for seeds. And unlike all the spring bulbs blooming along with them, the squirrels ignore them entirely. I approve.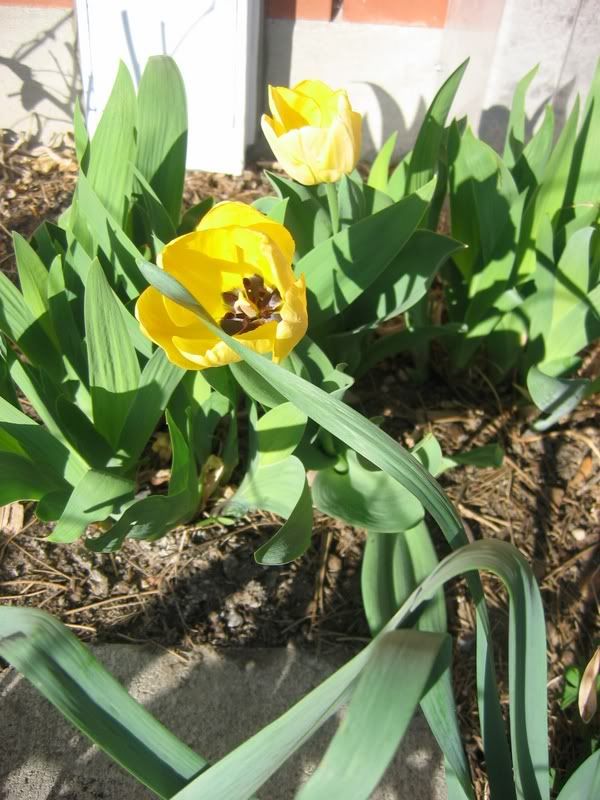 I planted a good number of these Daydream tulips last year, but only two survived the solicitous attention of the local squirrels. They opened a rich, buttery yellow with a black throat, making me think I'd gotten the wrong variety. They have since "faded" to a lovely apricot colour, which is what I was aiming for. Not that I disliked the yellow.

Previous post on the topic of Pasque flowers

Technorati tag: Tulips, Pasque flowers